RESTAURATION


Sie haben eine Aufnahme mit zu viel Hintergrundrauschen, Knacksern, Atmern oder Umgebungsgeräuschen? Wir retten Ihre Audiodateien! Wir verwenden modernste Technologien, um Ihr Material zu restaurieren und zu entrauschen.

SOLO PIANO PACKAGE

Das Deluxe-Paket, spezialisiert und maßgeschneidert auf Solo-Klavier-Aufnahmen. Wir bearbeiten Ihr Stück von der rohen Aufnahme bis hin zum fertigen, release-fähigen Master! Dies beinhaltet alle notwendigen Schritte wie Denoising, Sound-Design, Mixing & Mastering.

STEREO MASTERING

Mastering fertiger Stereo-Mixes. Wir sind spezialisiert auf den Bereich der Klassik, Neoklassik und Jazz und fügen Ihrem Mix den letzten Schliff hinzu. Wir sorgen dafür, dass dieser auf allen Systemen und Endkunden-Geräten gleichermaßen funktioniert und liefern ein ausgewogenes Ergebnis das begeistert.
Biographie.
Hey, Ich bin Philipp!

Ich bin der Gründer und Haupt-Engineer von Precise Piano Refinement.
Meine Begeisterung für Musik habe ich entdeckt, als mein Vater mir mit vier Jahren das Klavierspielen beibrachte. Von da an war mein Leben dem Spielen und Schaffen von Musik gewidmet. Als mir klar wurde, dass man bestimmte analoge und später auch digitale Geräte verwenden kann, um Klänge und Musik zu konservieren und sogar zu verändern und auch zu verbessern, wurde diese Hingabe mit einem enormen Interesse an Aufnahmetechniken kombiniert. Während mein Interesse und meine musikalischen und technischen Fähigkeiten wuchsen, entschied ich mich für ein Studium der Musikproduktion. Jetzt habe ich das Glück, in den Bereichen zu arbeiten, die mich am glücklichsten machen, die Tontechnik und die Musik.
Neben einem erstklassigen Sound unterstützen wir unsere Kunden ebenfalls dabei, sich in den sozialen Medien zu positionieren und helfen, optimale Wege für die Veröffentlichung zu finden damit möglichst viele Menschen sie hören.
Meine bisherige Arbeit hat Künstlern geholfen, Labelverträge zu erlangen, neue Partner für ihre Karriere zu gewinnen und ihren eigenen Sound zu perfektionieren. Werke mit unserer Beteiligung sind auf den einschlägigen Playlists auf Spotify und anderen Plattformen wie Youtube, iTunes oder Apple Music vertreten.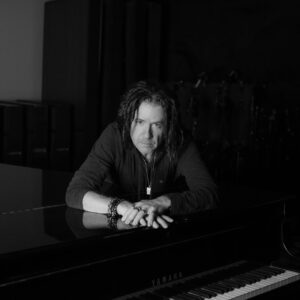 Ron Lopata
"Working with Phil at Precise Piano Refinement was incredible. The sonics of the mixes were top notch and exactly what I was looking for in the Piano neoclassical field.
He was super pro with timelines, feedback, any revisions, final deliveries, and so easy to deal with. Easy to say, going forward, "Phil is my guy!!"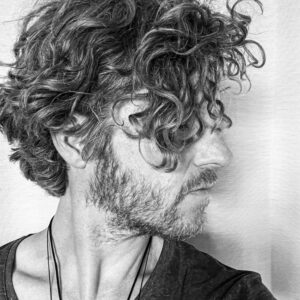 Adrian Kuipers
After releasing 16 piano compositions in 432 Hz with my own mixing and mastering, I wanted to treat my work with Precise Piano Refinement magic, and magic it was. Just listen to the song Adrian Kuipers – Levensdans and compare it to the previous releases. Just hear it for yourself. Thanks Phil.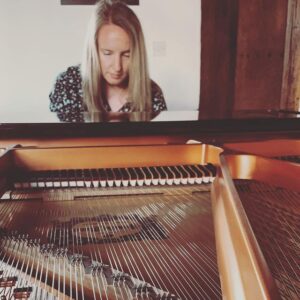 Claire Lawton
Working with precise piano refinement was a wonderful experience. Phil was so helpful, with advice about recording equipment and clear guidance on what he needed to be able to mix and master my tracks. He responded quickly to all messages and completed the finished tracks faster than expected!
I am very happy with the finished results – he has given my tracks added clarity and warmth. I wouldn't hesitate to recommend his services.
Walter Anderson
I was searching for a neoclassical mastering engineer for a long time. I was immediately impressed by his clients and previous projects. After working with Phil, my tracks have the sonic qualities that I always wanted. I look forward to many more collaborations in the future!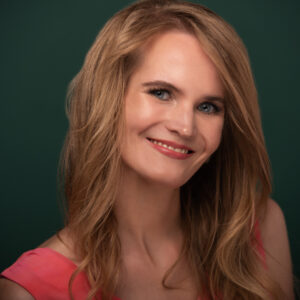 Barbara Mayer
Ich kann eine Zusammenarbeit mit Precise Piano Refinement wärmstens empfehlen: Phil ist ein absoluter Meister seines Fachs, der es versteht, aus jeder Aufnahme das Beste hervorzuholen! Eine unkomplizierte und kundenorientierte Kommunikation sowie eine zügige Lieferung der Ergebnisse sind als zusätzliche Pluspunkte hervorzuheben. (Photo by Shirley Suarez)
Laila Hammes
Wonderful experience working with Phil at Precise Piano Refinement.
The track turns out beautifully and well-balanced. Phil's knowledge of music production is top-notch.
He not only offers professional recording services but also communicates with pianists closely.
Above and beyond.
Stefano Freddi
Phil is great and he has been able to enhance my work not only on a technical level but also musically. It really amazed me and the result speaks for itself. Precise Piano Refinement is really what you need.
Samuel Elliott
Wenn man als Pianist seine Musik auf ein hochprofessionelles Level bringen will, ist man bei Precise Piano Refinement an der richtigen Adresse. Nachdem Ich meine ersten Ergebnisse erhalten hatte, war ich schlichtweg begeistert. Die Zusammenarbeit ist einfach super und das Knowhow beeindruckt mich immer wieder. Die volle Punktzahl – es lohnt sich!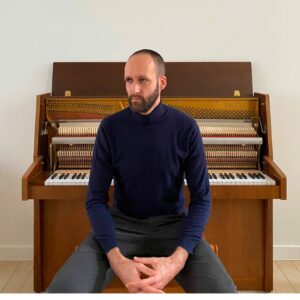 Otto Mitch
Precise Piano Refinement liefern exakt das, was ein Künstler von einem High-End-Audio-Engineer erwartet: schnelle und zuverlässige Kommunikation, das Einhalten von Deadlines und vor allem ein überragendes Sound Design, welches den eigenen Vorstellungen und Wünschen entspricht. Ich würde Phil jedem in der Industrie weiterempfehlen.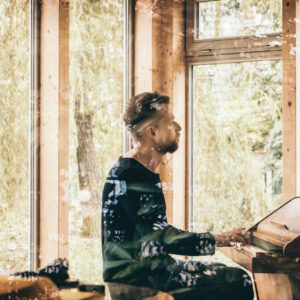 Thomas Klak
Die Zusammenarbeit mit PPR ist absolut professionell: Freundlich, unaufgeregt, zuverlässig und dazu ein musikalisch sensibles Mastering als Produkt. Top!
Mihail Tarlev
Die Zusammenarbeit mit Precise Piano Refinement war absolut positiv. Mixing und Mastering laufen mit sehr viel Liebe zum Detail ab und die Kommunikation ist transparent und schnell. Nach wenigen Tagen habe ich mein Ergebnis erhalten. Eine definitive Weiterempfehlung!
Robert Gromotka
Die Zusammenarbeit mit PPR ist ein Traum. Schnell, individuell und klanglich auf höchstem Niveau. Ich freue mich schon auf den nächsten Song.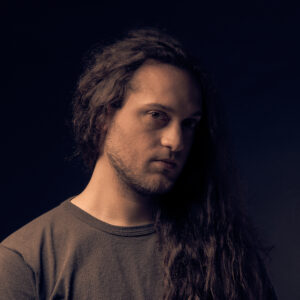 Franco Robert
Precise Piano Refinement bieten einen transparenten und professionellen Service. Super organisiert und dennoch flexibel an die Bedürfnisse des Künstlers angepasst. Die Ergebnisse sind makellos!
Adrien de la Salle
Die Zusammenarbeit mit Phil war sehr angenehm und einfach. Er ist ein hervorragender Engineer, jederzeit bereit, eigenen kreativen Input zu liefern, aber dennoch immer auf die Kundenvorstellungen bedacht. Das Master ist modern, musikalisch und fügt sich optimal in die erfolgreichsten internationalen Stücke des Genres ein.
David Serra (Counting Waves)
Phil von Precise Piano Refinement ist ein Elite Mixing- und Mastering-Engineer! Er hat ein einzigartiges Talent was das Verständnis der besonderen klanglichen Eigenheiten von Piano Aufnahmen angeht und scheut keine Mühen, was sein Mixing und Mastering angeht. I empfehle Precise Piano Refinement uneingeschränkt weiter!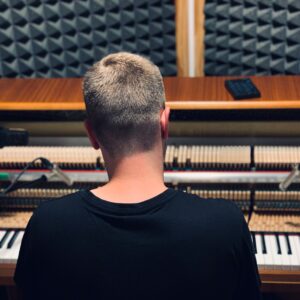 Timo Zobel
Die Arbeit mit Precise Piano Refinement war ein absolutes Vergnügen. Sie haben meine Aufnahmen in großartig klingende Werke mit schöner Tiefe und Ausgewogenheit verwandelt. Sehr empfehlenswert!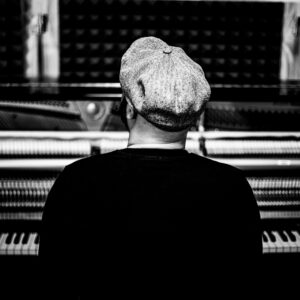 Nolan Khan
Die Zusammenarbeit mit Precise Piano Refinement ist ein absoluter Genuss. Sie liefern exzellente Ergebnisse mit einem zuverlässigem Zeitplan und einem absolut angemessenem Preis . 10/10 Werde wieder mit ihnen arbeiten!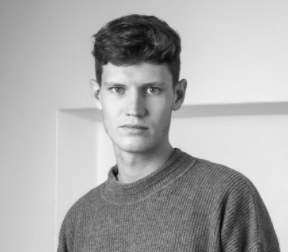 Aaron Falk
Ich habe einige meiner Neoklassik Klavierstücke von Precise Piano Refinement mischen und mastern lassen und bin wirklich restlos begeistert. Der Unterschied zwischen den Aufnahmen und dem Endprodukt war beeindruckend und hat mich absolut überzeugt. Es wurde genau die richtige Balance zwischen dem warmen und voluminösen Sound und dem intimen und natürlichen Charakter erreicht. Die Endprodukte sprechen absolut für sich.
Daniel Paterok
Zuverlässig, hochprofessionell und eine sehr angenehme Kommunikation. Die Arbeit mit Precise Piano Refinement macht Freude.