RESTAURATION


Sie haben eine Aufnahme mit zu viel Hintergrundrauschen, Knacksern, Atmern oder Umgebungsgeräuschen? Wir retten Ihre Audiodateien! Wir verwenden modernste Technologien, um Ihr Material zu restaurieren und zu entrauschen.

SOLO PIANO PACKAGE

Das Deluxe-Paket, spezialisiert und maßgeschneidert auf Solo-Klavier-Aufnahmen. Wir bearbeiten Ihr Stück von der rohen Aufnahme bis hin zum fertigen, release-fähigen Master! Dies beinhaltet alle notwendigen Schritte wie Denoising, Sound-Design, Mixing & Mastering.

STEREO MASTERING

Mastering fertiger Stereo-Mixes. Wir sind spezialisiert auf den Bereich der Klassik, Neoklassik und Jazz und fügen Ihrem Mix den letzten Schliff hinzu. Wir sorgen dafür, dass dieser auf allen Systemen und Endkunden-Geräten gleichermaßen funktioniert und liefern ein ausgewogenes Ergebnis das begeistert.
Biographie.
Hey, Ich bin Philipp!

Ich bin der Gründer und Haupt-Engineer von Precise Piano Refinement.
Meine Begeisterung für Musik habe ich entdeckt, als mein Vater mir mit vier Jahren das Klavierspielen beibrachte. Von da an war mein Leben dem Spielen und Schaffen von Musik gewidmet. Als mir klar wurde, dass man bestimmte analoge und später auch digitale Geräte verwenden kann, um Klänge und Musik zu konservieren und sogar zu verändern und auch zu verbessern, wurde diese Hingabe mit einem enormen Interesse an Aufnahmetechniken kombiniert. Während mein Interesse und meine musikalischen und technischen Fähigkeiten wuchsen, entschied ich mich für ein Studium der Musikproduktion. Jetzt habe ich das Glück, in den Bereichen zu arbeiten, die mich am glücklichsten machen, die Tontechnik und die Musik.
Neben einem erstklassigen Sound unterstützen wir unsere Kunden ebenfalls dabei, sich in den sozialen Medien zu positionieren und helfen, optimale Wege für die Veröffentlichung zu finden damit möglichst viele Menschen sie hören.
Meine bisherige Arbeit hat Künstlern geholfen, Labelverträge zu erlangen, neue Partner für ihre Karriere zu gewinnen und ihren eigenen Sound zu perfektionieren. Werke mit unserer Beteiligung sind auf den einschlägigen Playlists auf Spotify und anderen Plattformen wie Youtube, iTunes oder Apple Music vertreten.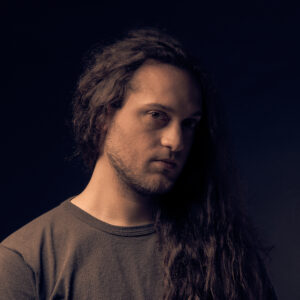 Franco Robert
Precise Piano Refinement offers a pretty easy-going and professional service. Well organized and also flexible to adapt to one's needs. Top-notch results.
Adrien de la Salle
Working with Phil has been a very smooth and enjoyable experience. He's a skilled engineer, always willing to suggest creative ideas but he's also very open-minded and sensitive to my needs. The Master he came up with is modern, musical, and in phase with today's most successful piano pieces around the world.
David Serra (Counting Waves)
Philipp at Precise Piano Refinement is an elite mixing and mastering engineer! He has a unique talent and understanding of the sonics involved with Piano performance and recordings and goes above and beyond while providing his mixing services. I highly recommend Precise Piano Refinement!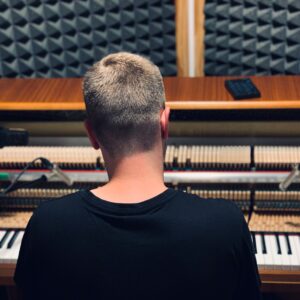 Timo Zobel
Die Arbeit mit Precise Piano Refinement war ein absolutes Vergnügen. Sie haben meine Aufnahmen in großartig klingende Werke mit schöner Tiefe und Ausgewogenheit verwandelt. Sehr empfehlenswert!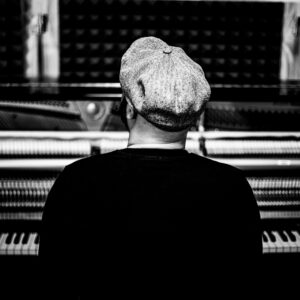 Nolan Khan
Working with Pristine Piano is an absolute delight. They deliver excellent results and they do it fast at a reasonable rate. 10/10 would work with them again.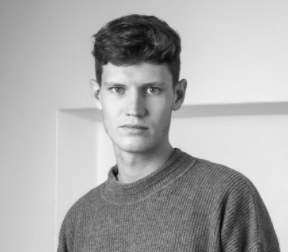 Aaron Falk
Ich habe einige meiner Neoklassik Klavierstücke von Precise Piano Refinement mischen und mastern lassen und bin wirklich restlos begeistert. Der Unterschied zwischen den Aufnahmen und dem Endprodukt war beeindruckend und hat mich absolut überzeugt. Es wurde genau die richtige Balance zwischen dem warmen und voluminösen Sound und dem intimen und natürlichen Charakter erreicht. Die Endprodukte sprechen absolut für sich.
Daniel Paterok
Zuverlässig, hochprofessionell und eine sehr angenehme Kommunikation. Die Arbeit mit Precise Piano Refinement macht Freude.